In a recent study published by SmartAsset, Arizona ranked number 7 for states with the worst drivers.
To find the states in America with the worst drivers, SmartAsset considered four metrics:
The percentage of drivers who are insured
The number of driving under the influence (DUI) arrests per 1,000 drivers
The number of fatalities per 100,000 vehicle miles driven and
How often residents google terms like "traffic ticket" or "speeding ticket."
The study found that southern states dominate the list. Five of the top ten states in the study are in the south, including the top two states. Nine of the ten states at the top of this year's study were also in the top 10 of the 2018 study. New Mexico left its number 5 spot in 2018 to move down to number 19 this year. Nevada moved up the list from 14 to number 4.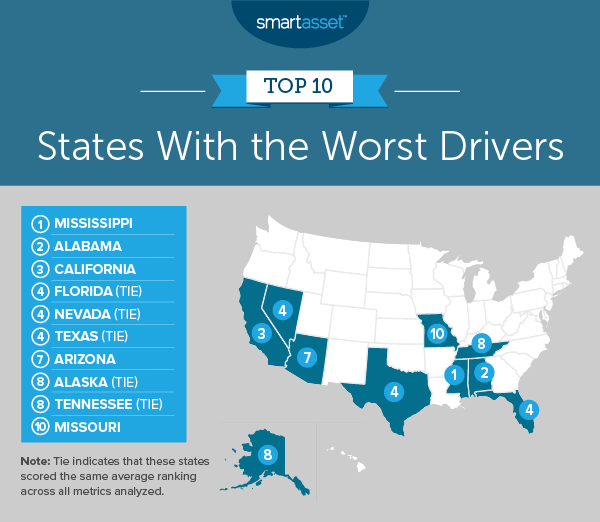 According to the study, only 88% of Arizona drivers are insured. Arizona has 4.68 DUI incidents per 1,000 drivers and 1.45 people killed per 100 million vehicle miles driven. In terms of searches for driving-related tickets, Arizona ranks 17th highest. Arizona came in number nine on last year's list.
Comments
comments